Our Faculty
SIU College of Business and Analytics faculty members are leading the charge in providing cutting-edge, world class business education to students in our online M.B.A. program. Members of our faculty are known nationally and internationally for their contributions in teaching, research and service in their respective fields.
Students in the online M.B.A. program are fortunate to study with the same full-time faculty members who teach our traditional programs, and will receive the same challenge, attention and interaction as students who choose the brick-and-mortar classroom.
Get to know some of the faculty who will be teaching our online courses below.
Dr. Terry Clark
Dean and Professor of Marketing
Terry Clark began his love affair with SIU in the 1970's when he arrived on campus to attend college. Clark earned his bachelor's degree in 1980 and his master's in 1982, both from SIU, and a doctorate in 1987 from Texas A&M University. After holding faculty positions at University of Notre Dame and Emory University, Clark joined the SIU teaching staff in 1999. He specializes in marketing strategy and international marketing. Clark received the College of Business Undergraduate Teacher of the Year Award in 2003, Outstanding Graduate Teacher of the Year in 2010 and Teaching Honor Roll in 2004 and 2010.
---
Dr. Bruce DeRuntz
Professor of Engineering
Department of Technology
Southern Illinois University
618| 453-7829
Dr. Bruce DeRuntz is a Professor in the College of Engineering at Southern Illinois University where he teaches classes in leadership, quality and project management. In 2006 he was appointed the Director of SIU's Leadership Development Program. His research interest is in identifying the critical characteristics that all technical leaders possess. He is a Fellow with the ASQ and the Editor of the Quality Management Forum.
---
Gregory DeYong
Assistant Professor of Management
Greg DeYong is an Assistant Professor of Operations Management at Southern Illinois University in Carbondale, Illinois. In addition to over 15 years of industrial experience in purchasing, scheduling, ERP systems and factory management, Dr. DeYong holds a degree in Chemistry, an MBA, and a Master's degree and PhD in Operations Management. He has published research articles in the European Journal of Operational Research and Production and Inventory Management Journal and has also prepared educational materials for McGraw-Hill/Irwin. He has also conducted numerous research presentations at academic conferences.
---
Lisa Fournier
Assistant Lecturer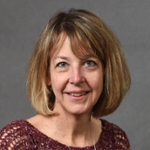 Lisa Fournier brings both a blend of practical experience and academic research to the classroom. Dr. Fournier's business journey began as an entrepreneur when she was a college undergraduate at Western Carolina University, where she also completed her MPM in project management. After selling her first business in imprinted sportswear in the late 1990s, she worked to help several emerging-growth companies implement on innovations and business models throughout the 2000s. She has worked in a variety of industries, including healthcare informatics, imprinted sportswear, beverage, auto, and others. 
---
Dr. John Goodale
Associate Professor of Management
Dr. John Goodale, a native of southern Michigan, joined the SIU College of Business in Fall 2009. Dr. Goodale served on the Editorial Board for the Cornell Quarterly between 2003-2010. In addition, Goodale has been an active member of the Production and Operations Management Society (POMS), Decision Sciences Institute, and INFORMS. Among the responsibilities that he has had with these organizations, Goodale was the Program and Proceedings Editor for the POMS 2008 National Conference, a member of the Organizing Committee for the POMS 2006 College of Service Operations Conference, a track chair for the POMS 2003 National Conference, co-chair of the Technical Program Committee for the POMS-Brazil 2001 International Conference, and the proceedings editor of the Midwest Decision Sciences Institute's 1997 Annual Conference. Goodale earned his B.S. in Mechanical Engineering from Michigan State University in 1988. In 1991, he finished his MBA at the University of Utah, which is where he also earned his Ph.D. in 1996.
---
Charles Hodges
Visiting Professor
Graduate Programs
618| 453-3030
Charles Hodges joined the SIU College of Business in 2015. He came to the SIU College of Business with an extensive background in teaching online delivered courses with the University of West Georgia (UWG) and Georgia State University. While at UWG, he was awarded the Annual Faculty Teaching Award and the Annual Faculty Research Award. 
Hodges earned his B.S in Leisure Services, his MBA with a concentration in Finance and his Ph.D. in Finance all from Florida State University. He is a managing partner for Fairlie-Poplar Associates and has served as a Captain in the U.S. Army. 
Hodges research interests include corporate finance and behavioral finance.  
---
Omid Kamran Disfani
Assistant Professor
Omid Kamran Disfani joined the faculty at SIU College of Business in 2019 after earning his PhD in Business Administration (Marketing) from the University of Missouri's Trulaske College of Business. Dr. Kamran has also received a Master's degree in advertising and marketing from University of Leeds (England), a graduate certificate in applied statistics from University of Kentucky, and a BSc in industrial engineering from AmirKabir University of Technology (Iran).
---
Peter Mykytyn, Jr.
Chair and Professor of Management

Professor Mykytyn's research focuses on using information systems to achieve and sustain a competitive advantage; the relationship between information systems and the law, with special emphasis on intellectual property (patents, copyrights, and trademarks) as they relate to information systems and electronic commerce; use of group support systems to improve and support decision making with special interests involving virtual teams. (continue reading >>)
---
Jim Nelson
Associate Professor

Jim Nelson, Ph.D., joined SIU in 2005 after more than ten years of industry experience and more than fifteen years of teaching and research experience. He earned a bachelor of science in computer science from California Polytechnic State University and worked as an "operating system pathologist" at IBM Santa Teresa Labs and then as a project manager at a California software startup. He went back to school at the University of Colorado, Boulder, and earned a master's degree and a Ph.D. in information systems. (continue reading >>)
---
Dr. Marcus Odom
Professor and Deloitte & Touche Faculty Fellow
Dr. Marcus D. Odom is a Full Professor, the Deloitte & Touche Faculty Fellow and serves as Director in the School of Accountancy at Southern Illinois University. He is actively involved in the AAA IS Section, serving in the past as a Regional Coordinator, a member of the Notable Contributions to the Literature Committee, Historian, Treasurer and Program Chair for the 2008 Mid-year Meeting. He is also an active member of the Accounting Program Leaders Group (APLG). Marcus has published papers in Journal of Information Systems, International Journal of Accounting Information Systems, Journal of Accounting and Public Policy, and other academic journals. He was selected as the Deloitte and Touche Faculty Fellow in 2001, became the Director of the School in 2004, and was promoted to Full Professor in 2009. Dr. Odom is married with two children.
---
Dr. Raymond Wacker
Associate Professor of Accountancy, Emeritus
School of Accountancy
618| 453-2289
Dr. Raymond Wacker was born in Omaha, Nebraska. He earned a bachelor's degree in 1973 from St. Louis University, a master's degree in 1974 from the University of Toronto and a doctoral degree in 1989 from the University of Houston. Wacker joined the College of Business in 1989, and has garnered praise and numerous accolades including the 2007 Outstanding Educator Award given by the Illinois CPA Society. Wacker teaches taxation, international business policy, business ethics, and managerial and financial accounting. His research focuses on international taxation.
---